So little time.  Working full time is really putting a dent into my baking time. 
To Do:
3 pavlovas  for Christmas lunch at work on Thursday.
Gingerbread trees and men.  Dough made, just need to roll out, bake and decorate.  Think I will bake them tonight, and decorate tomorrow night.
Bake Cranberry & White Chocolate cookies.  I've made the dough for these, and might need to make another double batch, since I have the ingredients for them.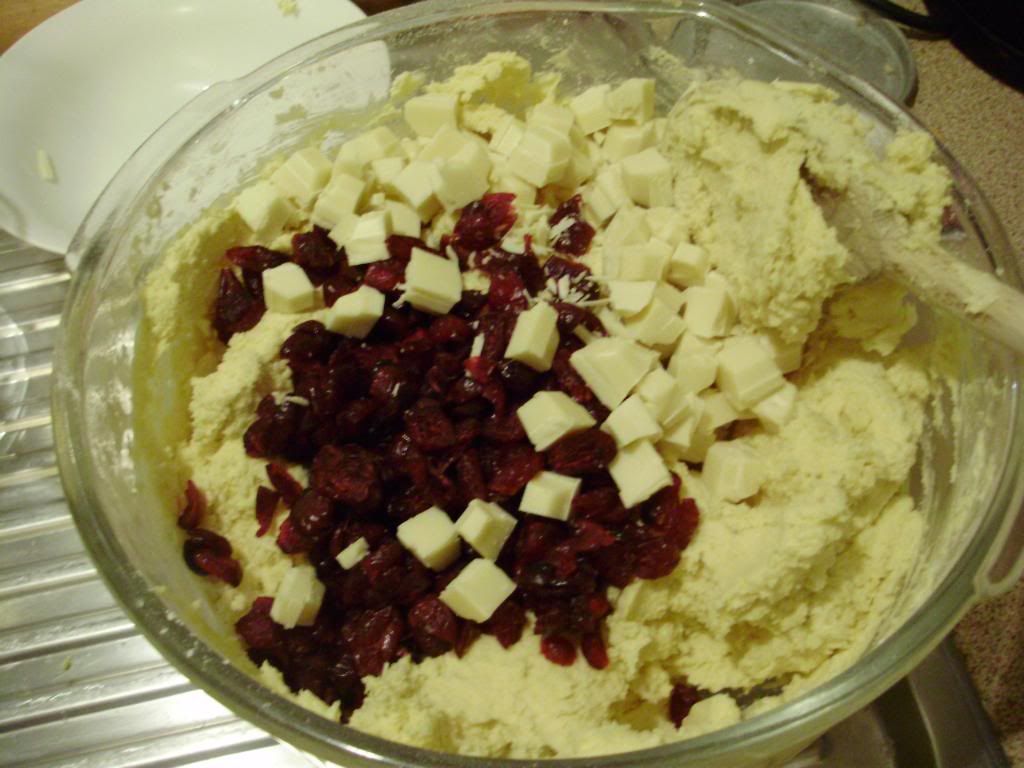 Recipe (so I can find it easily next year) is:

500 grams of butter
1 and 1/2 cups icing sugar
1 packet craisins (dried cranberries)
200 grams chopped white chocolate
4 cups plain flour
Cream butter and sugar, add vanilla essence.  Mix in flour until dough is formed, then stir in craisins and white chocolate.  Roll into small (biggish teaspoon full) size balls, and bake for 12-15 mins at 170c.
This is a double batch recipe, which is easier to do as it uses the whole packet of craisins and the whole block of white chocolate.  I usually freeze the cookies after I have rolled them into balls, so you can just bake a couple at a time.  They also benefit from a rest in the fridge before baking, if you are going to cook them straight away, as there is a lot of butter in them.
Potato salad for Christmas day.  I do not eat potato salad, so this one is new for me.  Also, can't use mayonnaise (I don't like it anyway, so no problem for me).  I found a recipe with prosciutto, capers and spring onions, with olive oil and vinegar dressing, so I think I'll give this one a go.  Except for the capers.  Maybe. Haven't decided yet.
In other Christmas happenings, I am participating in the Toy Society Christmas drop for 2010.  I am "paying forward" a random act of kindness from this lovely blogger, and have set myself a target of one toy drop every day this week.  I did my first one this morning on my way to work.  I might arrange for a bit of help from friends at work, just to spread the love a bit further.