The Quilts 1700-1945 exhibit at QAG is so amazing.  There is no photography allowed in the show, but there is a great book with pictures of all the quilts, plus lots of extra information.
This is my favourite – the George III coverlet.  The piecing in the circles is so intricate, and the applique panels are also amazing.  It's going on my to do list.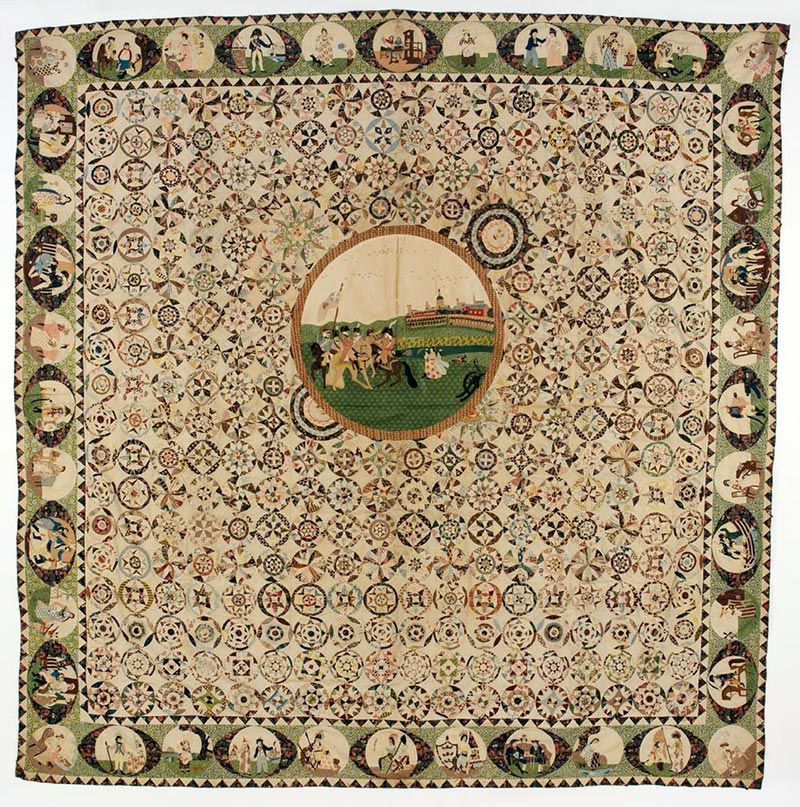 I also did a toy drop while we were at the gallery.   In keeping with the quilt theme for the day, I made a little quilt to go with this dolly.  Nothing fancy, just a fat quarter that I had on hand and quilted with loopies.  This was left in the sculpture courtyard before things were very busy, and I was lucky enough to see that it was collected by two little girls with their grandmother.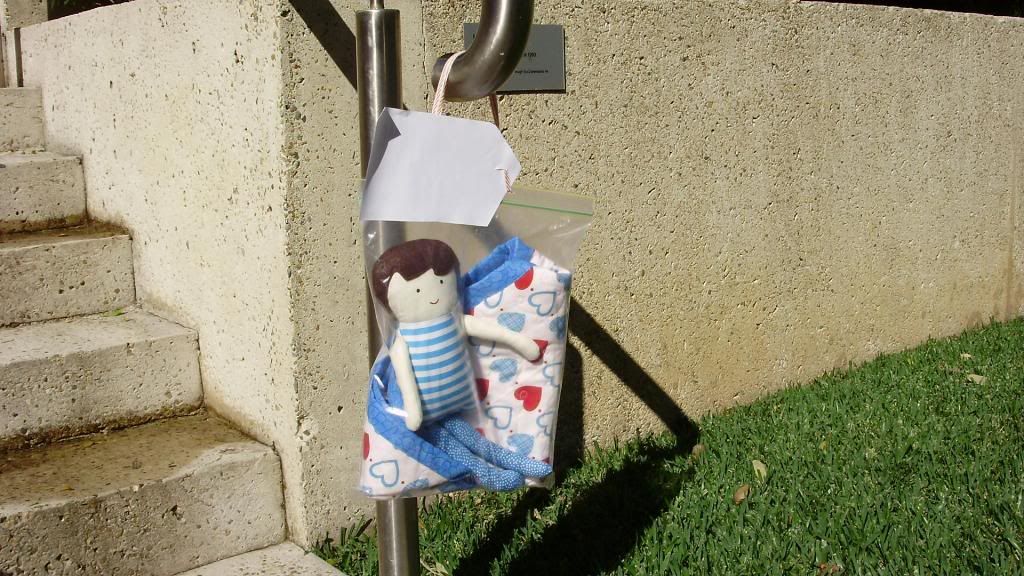 Love Entwined progress:
I have redone the centre compass, because some of the points weren't pointy enough and I wanted to adjust the colours slightly.  It meant I also had to redo the 32 surrounding dots but I am much happier with this version.  I've started preparing the next stage – many tiny diamonds to be appliqued next