I have a deadline fast approaching for this quilt, to be entered in the Fabric of Society challenge – entries are due in by 1 May, and the rules specify a photo of the COMPLETED edges.  Bugger.  Sometimes I can get away with having a quilt mostly finished and in the process of being quilted for entry photos, but not this time.  So I have set finish date of mid April, to give myself time to photograph and post entries away.  So I have a bit more than 4 weeks to quilt and bind this – I think it's possible.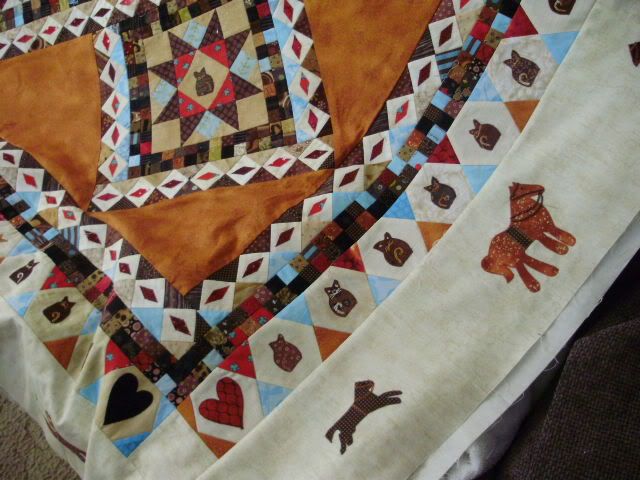 The top is (finally) finished – it's enormous.  About 280cm square, and I hope that the quilting will shrink it in a bit.  I have to work out how to get it basted together.  I hate crawling on the floor to pin, but it will probably need to be done.  I just remembered that I was going to buy a tin of spray baste at Spotlight this morning.  I forgot it.  I don't want to go back tomorrow.  Looks like the pins will have to do then.
Complete with matching cat.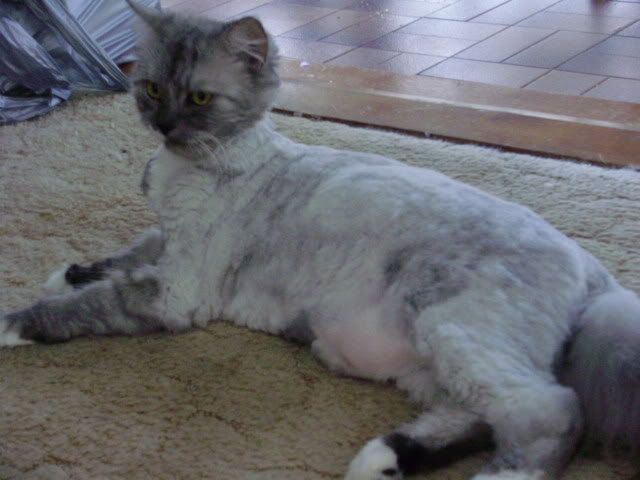 Can't play favourites – here's the other (non-matching, recently shaved) cat.