More work on the cats and ponies quilt:
32 blocks, all different but from cream/brown/aqua/red combination.  These are foundation pieced on Ricky Tims Stable Stuff, which can be left in and kind of dissolves when it gets wet. (apparently, haven't tested it out yet)
I've had a migraine/nausea most of the weekend for some reason, so I thought these blocks would take ages to do.  But once I set up a production line and precut all the pieces, it went surprisingly fast.  I did have to sew and iron in fits and starts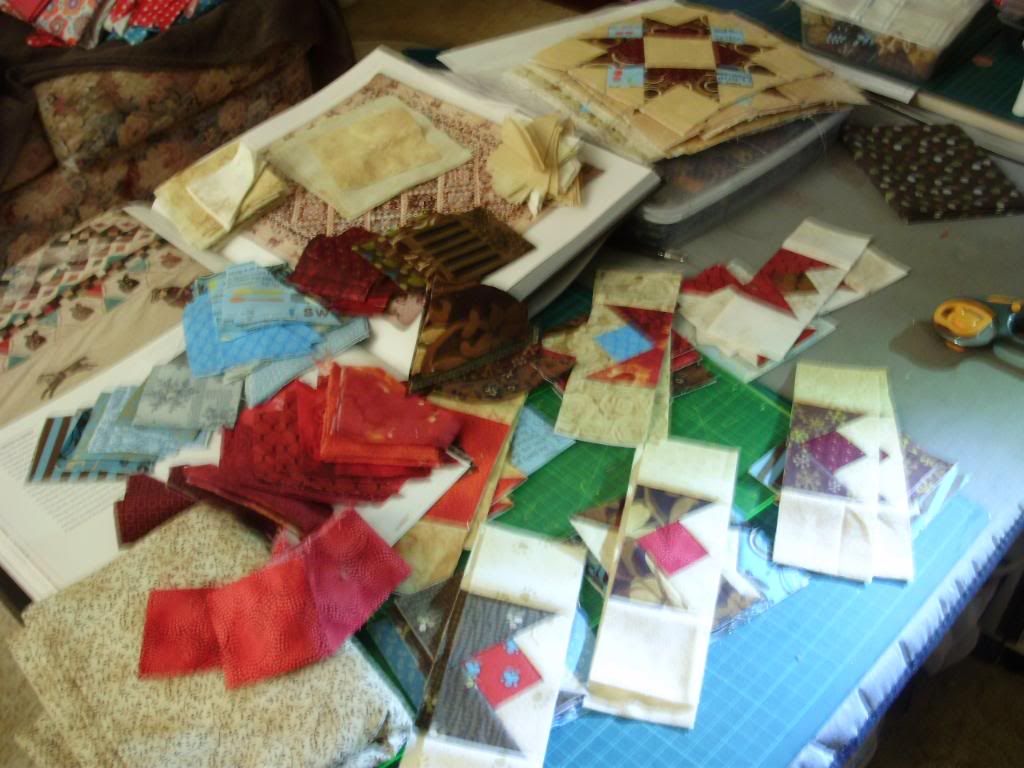 Still deciding how to applique the little cats on these – I hate doing hand blanket stitch applique, so I am leaning towards invisible machine applique and then add hand embroidered details like the tails and whiskers.  Same for all the ponies. 
Still need to do more little squares for the outside of these blocks, which I can manage too do in little bits of time before and after work.  I've been getting up earlier (on work days, not on the weekends) and spending 20-30 minutes sewing before I leave in the morning.  These little bits of sewing really add up and by the end of the week I have heaps finished.  Feels like I am achieving  something instead of just plodding along with this one.