Christmas stresses me out every year, despite my best efforts to stay clear of it.  This year it's worse than normal, with house and car dramas being thrown into the mix.  Hopefully things will be resolved soon, and I am sure I will be much happier when they are. 
I like to give tea towels and baked goods as gifts for co-workers, and friends at my sewing group.  This year I was lucky enough to find plain white tea towels as Spotlight, so I have just added a band of printed fabric to each one.  I have 21 finished and ready to go!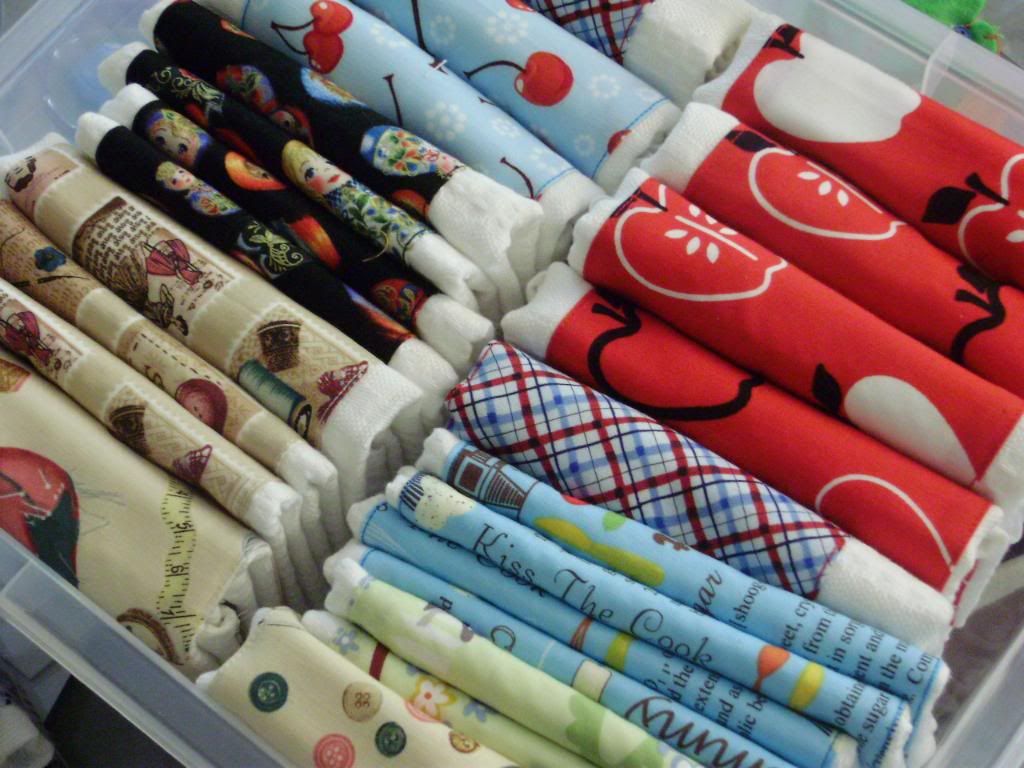 I've also made a couple of these: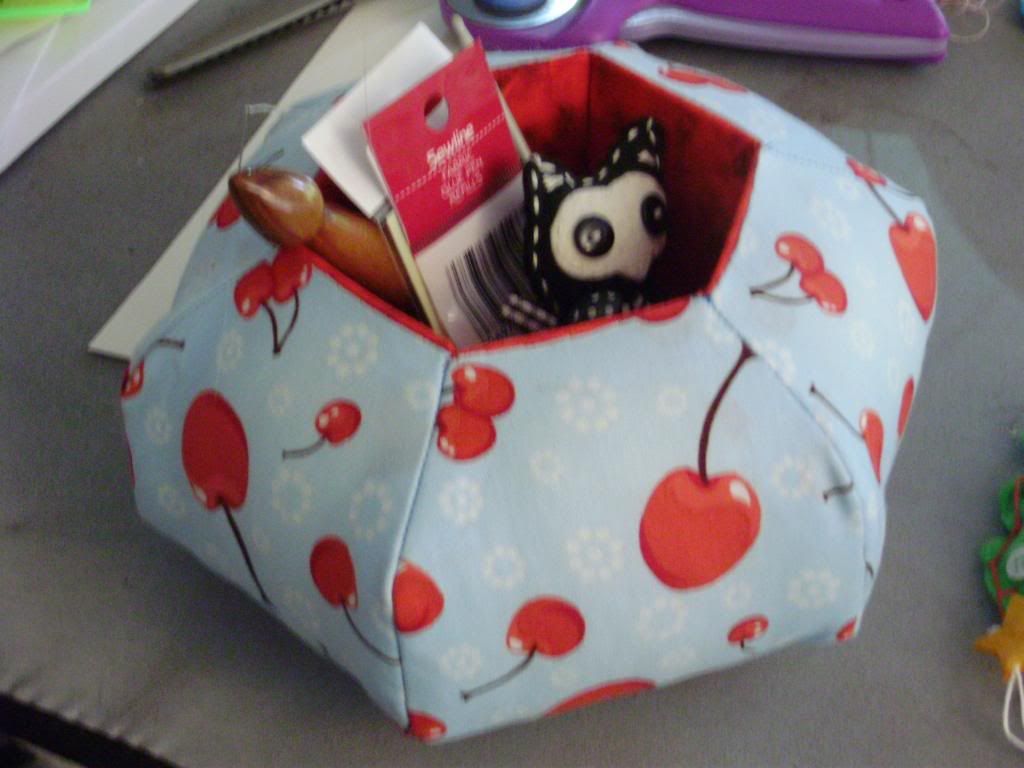 It's a hexagon sewing caddy (can't find the link to the pattern).  I've made 3 as presents, and this one for myself.  I love those cherries.
And this:
My first gingerbread house!  I've wanted to make one of these for a couple of years now, and finally did it.  I saw the kits at K-Mart for $15, which would have been a much cheaper alternative.  I decided to make mine from scratch (plus another one for my friend) so it was a bit of a business to get the house baked and constructed.  Plus, I have so many lollies left over (and they're mostly yucky tasting sour stuff).  I had to buy a whole box of ice cream cones so I could use 2, so I'll have to give those away because I won't use them.  The marshmallows didn't go to waste, because I really like those.  The snowman is my favourite, even though he wouldn't stay standing up, so I've decided that the snow is melting (it is in Qld after all) and he is slowly subsiding.  I'll take it to work tomorrow so they can enjoy it.