Still quilting this – I'm on a deadline.  I'm entering it into the RNA Quilts Across Queensland show.  The entry forms are due next week, but I still have a bit of time after that before I have to drop the actual quilts off.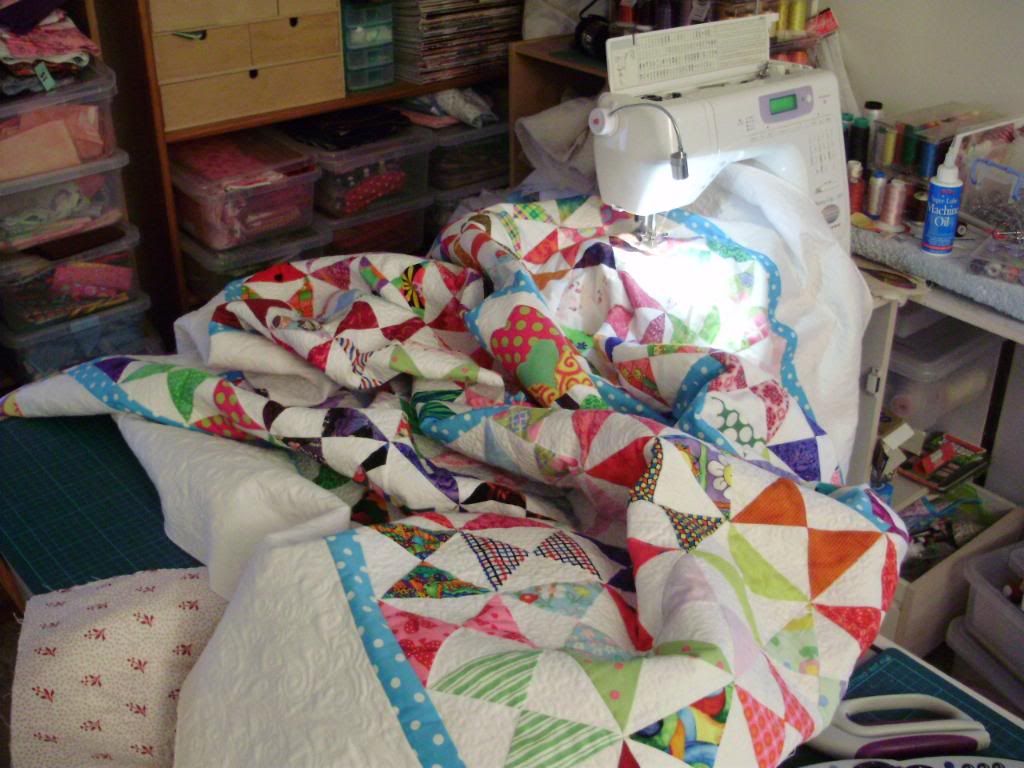 I will be very glad when this is finished – the quilting has not been an enjoyable experience for me.  It's usually the part of making a quilt that I like the most, but not this time.  The thread keeps breaking and it's making me crazy.  I think it's a combination of the thread type (white polycotton) and the quilt itself.  The joins between the hourglass blocks are quite bulky, with maybe 8 layers in a tiny corner of the blocks.  The thread doesn't seem to be able to cope with any kind of stress and shreds.  I've changed needles, cleaned and re-threaded everything but nothing helps.  Next time (ha! not likely) I make these, I think I'll press the seams open which will reduce the bulk.  And go back to my normal shiny rayon thread that I never have a problem with.
There are 200 hourglass blocks, which means 400 white triangles that I am stippling over.  With an average of 1 thread break per triangle, I am completely over it.  I just want to do sewing without rethreading every 5 seconds.
See that lump under the quilt at the bottom of the photo?  My quilting assistant, Coco, decided that it was the perfect place for a mid morning nap.  I kept forgetting she was under there, and every now and then I would hear a little chirrup to remind me.  Especially then I put the Foxtel remote of top of her.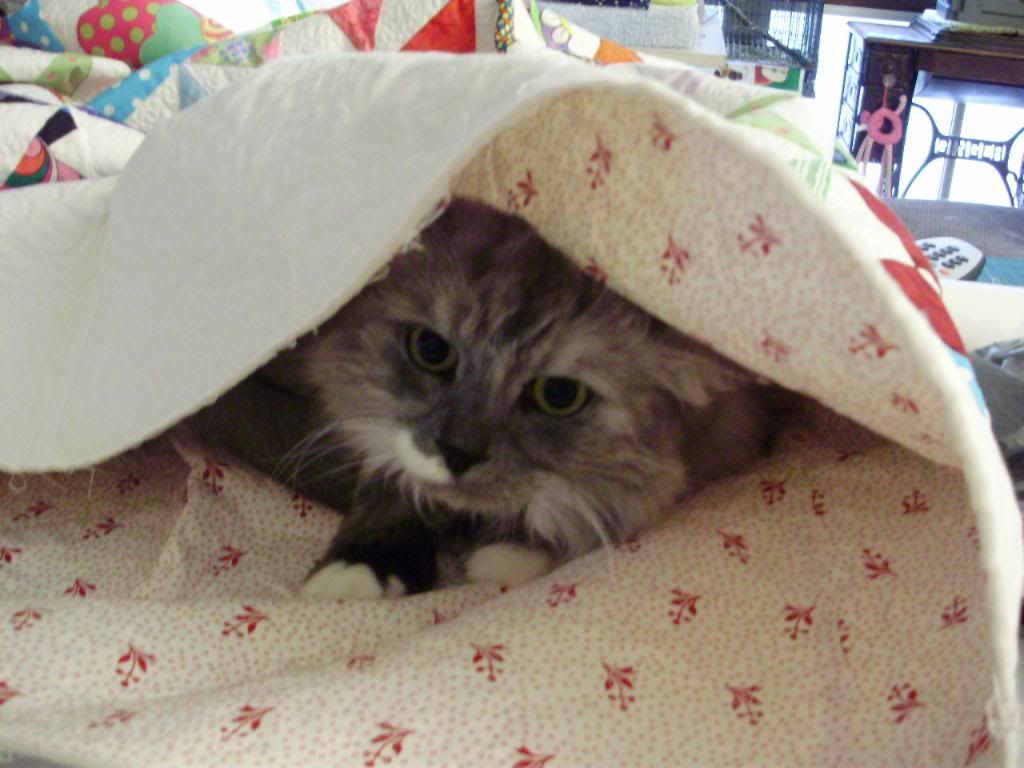 I saw this great building facade in the Valley today – plants growing out of huge spheres and loopy metal bits.  Loved it.