A lovely weekend spent at Glenrose Patchwork in Warwick – lots of sewing finished and lots of ideas for finishing others. 
We didn't spend much time in the garden, but I ventured out into the cold to get a few pictures: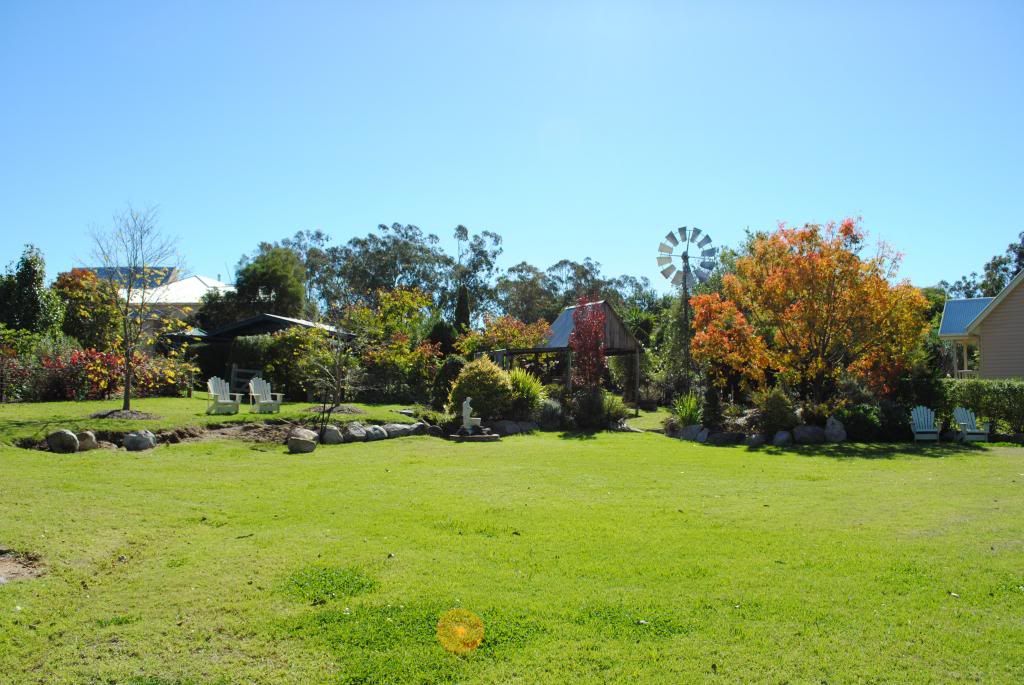 Lots of roses, and an obliging bee:
I managed to complete the top for my dresden plates, and after overcoming some technical issues managed to pin it all together ready for quilting.  I'll get started on the quilting this week.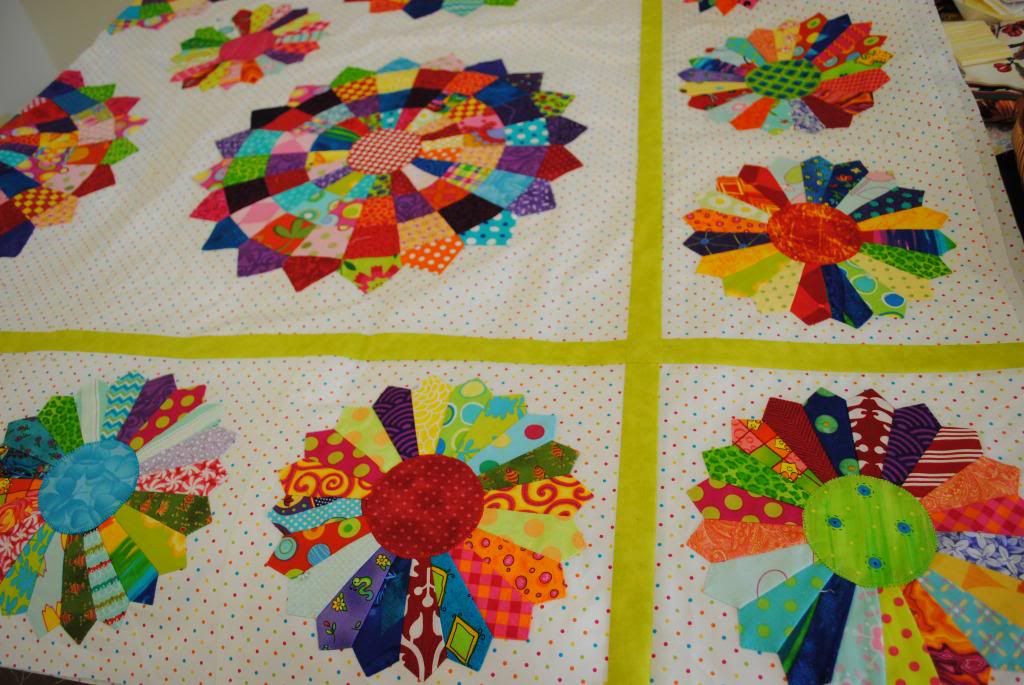 These triangles were a bit of problem for me – I had wanted to make hexagons out of the triangles, but due to my lack of mathematical knowledge (not realising that the height of an equilateral triangle is not the same as the length of the side) I only managed to get 5 matching triangles from a width of fabric.  So they were all put away in disgust while I tried to work out an alternative finish. 
I don't have one of these design walls at home, but it made working out the layout so easy for this.  I think I'll have to rig something up so I can do this at home too.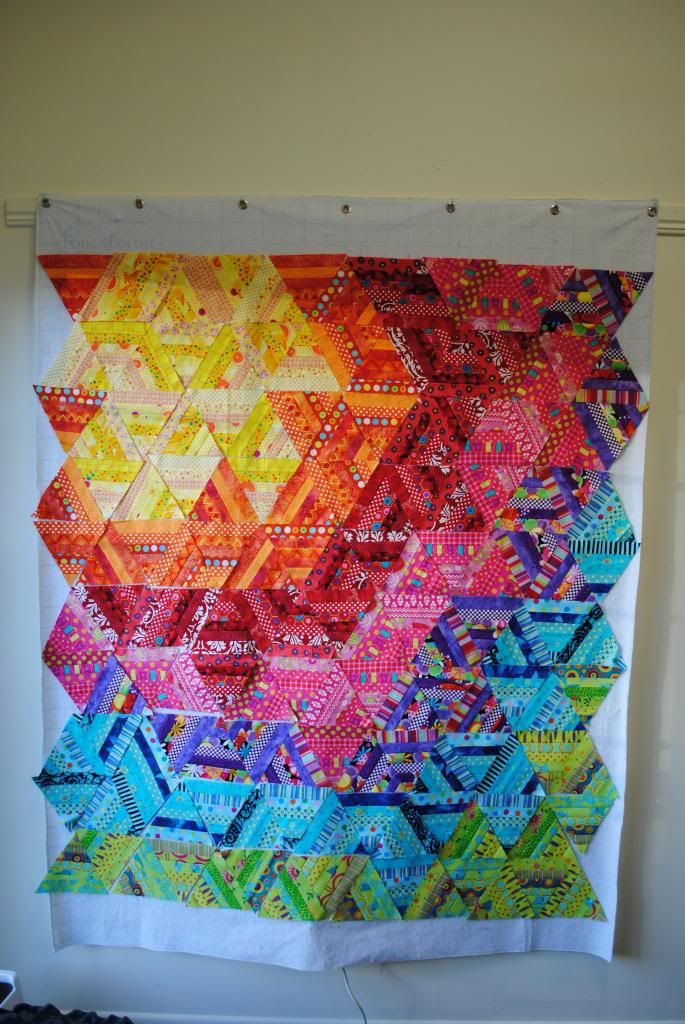 I didn't manage to sew this together, so I'm going to work from photos to reconstruct it