My garden obsession has moved on from raspberries to sunflowers.   This is a miniature sunflower.  I have planted some giant ones, but they are no where near flowering yet.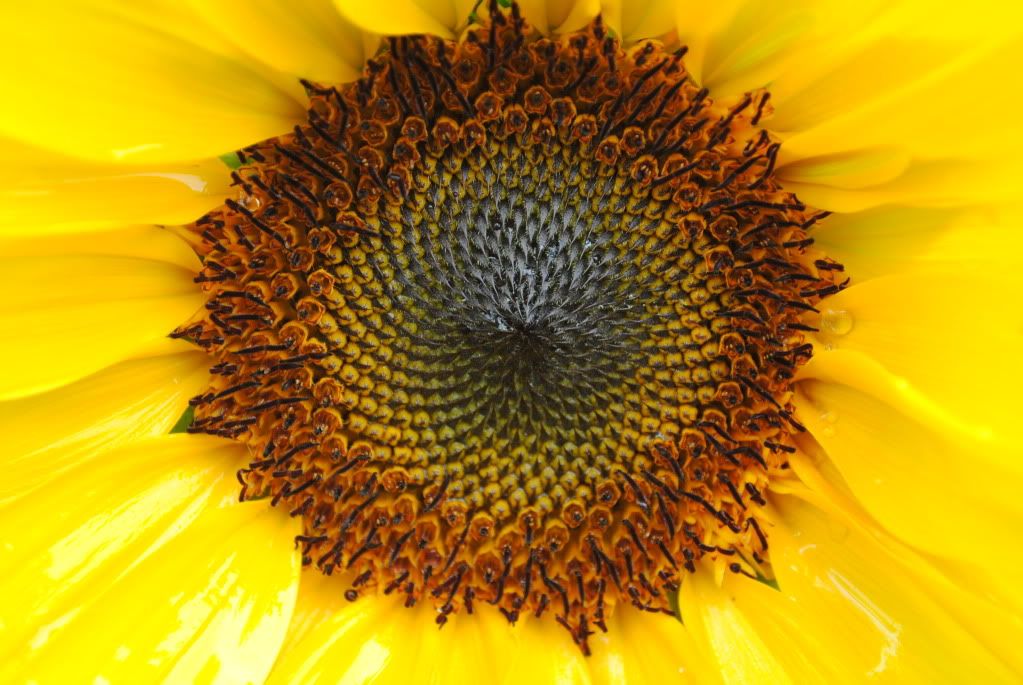 I was looking forward to watching this one mature and then giving the seeds to the chickens, but when I went down one day last week I found the stem snapped and the flower hanging down to the ground.  The culprit is a cockatoo that was spotted sitting on the washing line around the same time.  I don't begrudge them food, but I wish they could have waited a bit longer.
I picked the flower and have it in a vase, I think the seeds are still developing, but I'm not sure.  It now looks like this: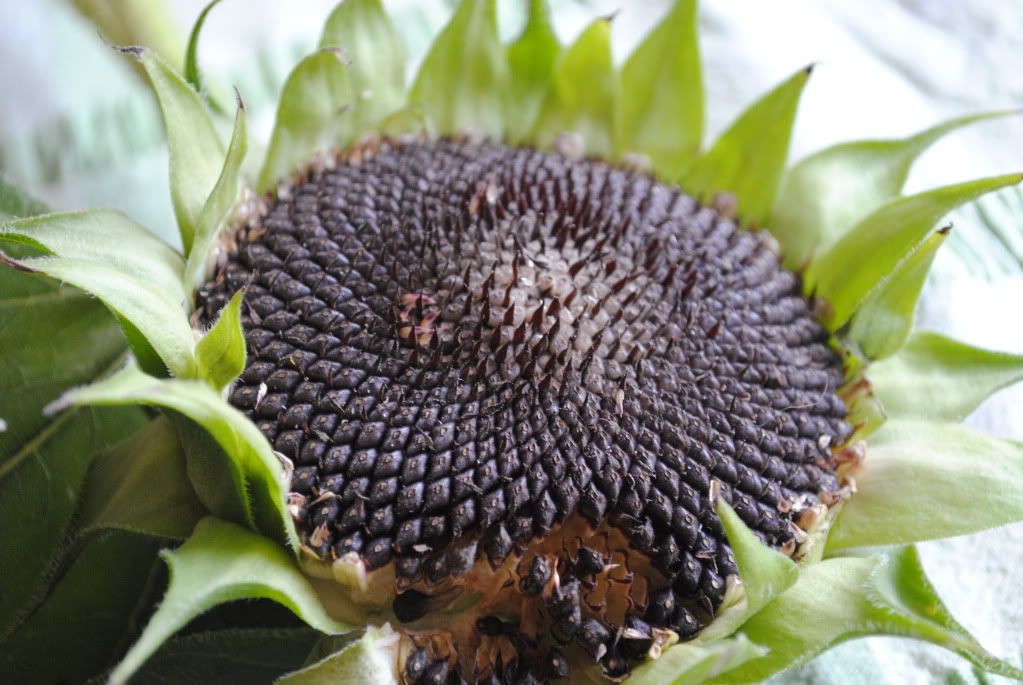 The petals have fallen off, and someone keeps poking the seeds but I think they are still developing.  They are super sticky when you touch them.
And a new quilt – double wedding ring.  A traditional quilt in non traditional colours.  I love red and aqua together.  I think I have enough fabric to make it 7 rings by 7 rings, which is about queen sized according to the maths in my head.  It looks very wrinkly and not flat in this picture, but it is going together surprisingly fast.  (famous last words – I've done 4 rings out of the 49 needed to make the top.  My enthusiasm may end at any time.)