I've got the week off work to study for an exam next Monday, but I've already got cabin fever.  I decided to visit some 2nd hand shops and a fabric shop so I could get out of the house for a while.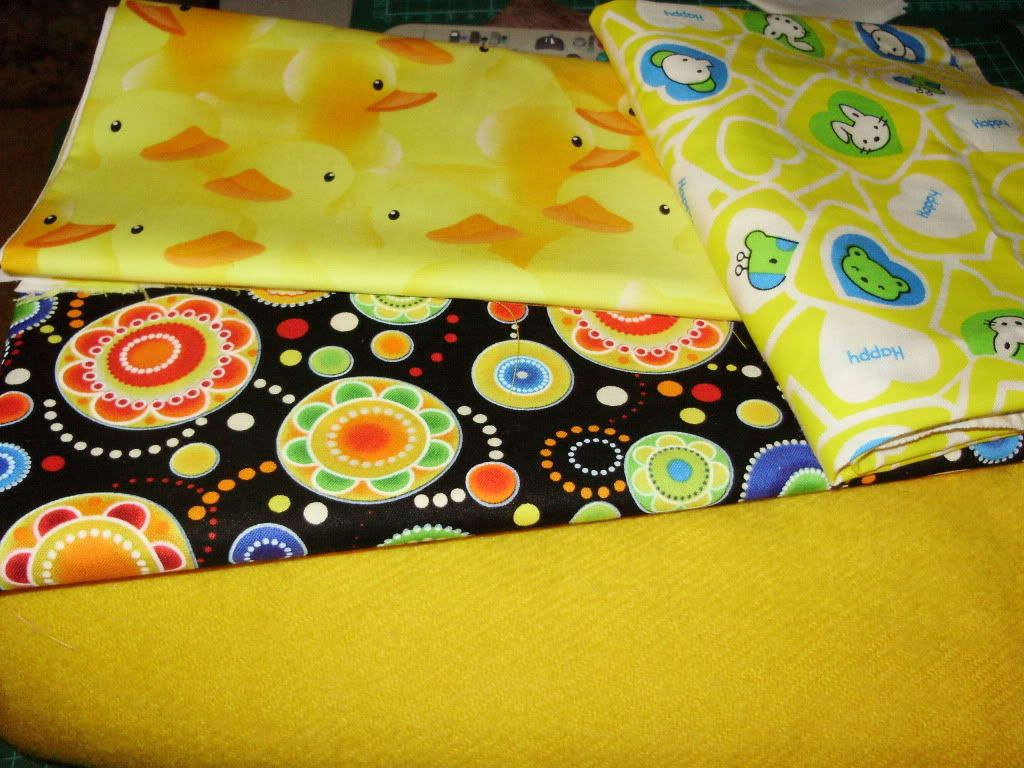 First stop scored me the piece of yellow wool blanketing for $2.  Next stop was East Coast Fabrics to see what they had to offer.  The ducks just appealed to me, and I spied another lady buying the dotty fabric as I walked in and made sure I got a bit too.  The happy elephant piece was on the remnant table for $1.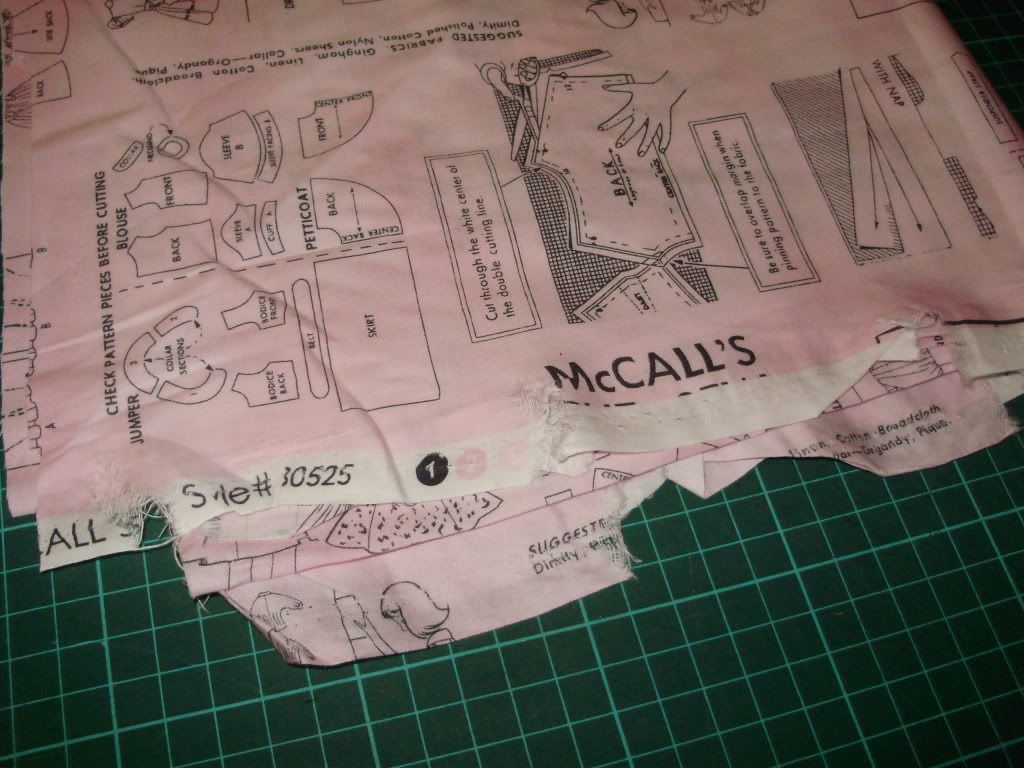 I also bought a bit of this – the colour is actually a pale pink but it's not a good day for pics today.  But look at the selvedge – tears every 5 cm or so, and into the fabric not just the selvedge.  Lucky it was cheap, because I'm going to lose a bit of width from that piece.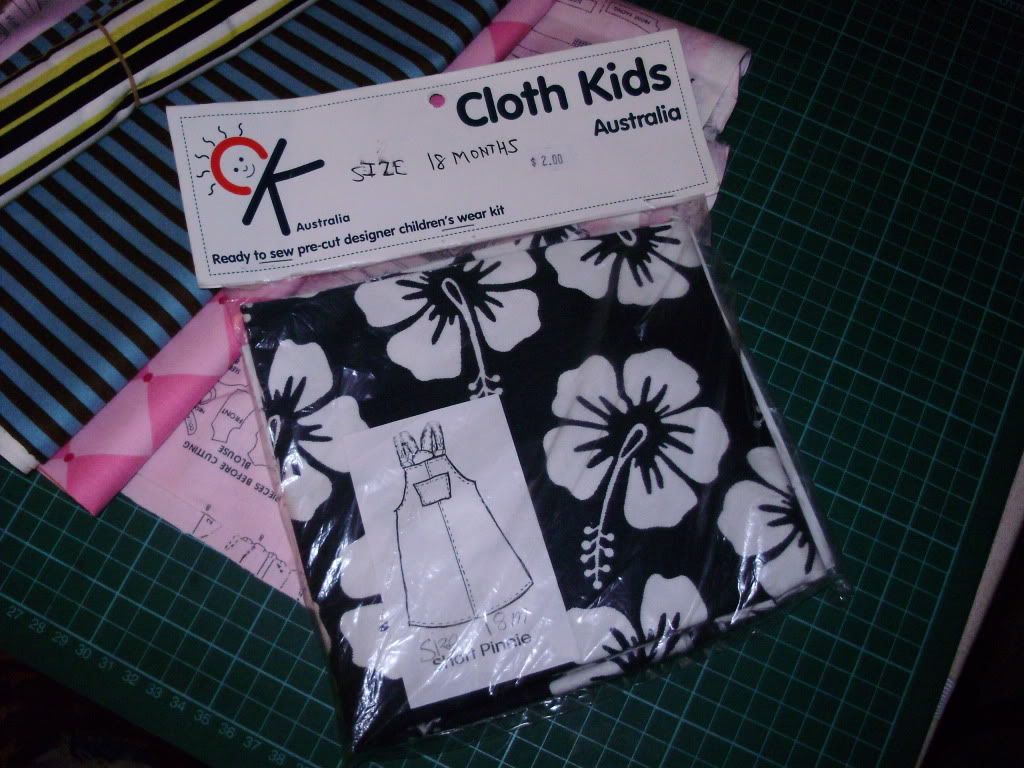 Another find at the Salvo's – a kit to make a toddler's pinafore.  I don't actually know any little girls, so I'll hang on to it for now.  Looks pretty easy to make up.
And this – a kit to make a felt fox. It's doesn't look like any fox I've ever seen (I thought it was a cat, but what would I know?).  Not opened, so all the bits are there.
Back to reading Life Span Human Development.