Onto a new project.  And not just any project.  It's the Love Entwined BOM by Esther Aliu.  I'm looking forward to this one – Esther describes it as an "intense applique" project, and it is definitely that.  I've been searching for fabric, and thought I was in luck when I found 6 metres of handkerchief linen in my stash (the receipt  on the bag was from the 90's!).  It's beautiful fabric, but I decided it was too sheer for a quilt top.  So I went out and bought some cream quilters muslin to use instead.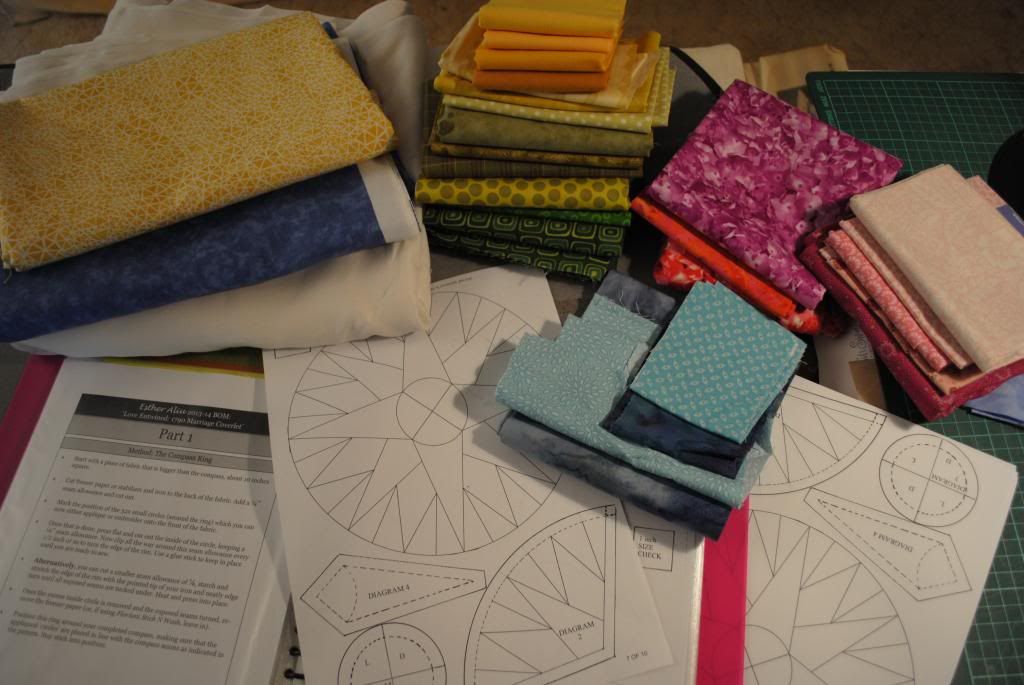 Colour wise for the applique, I'm going with scrappy in clear tones (they look murky in that picture, but they are much brighter in person).   I don't plan on buying anything specific for the applique, and hopefully I can use fabric I already own for most of it.
Part 1 is the centre compass and ring of dots.  I chose foundation piecing for the compass, and appliqued the outer ring over the top.  And those dots are teeny, like 6mm across.  I've made my dots over a sequin, which is just crazy but it really works.  I'm not going to remove the sequins because it makes a bit of a mess on the back, and the shape of the sequin makes the dots sit up nicely.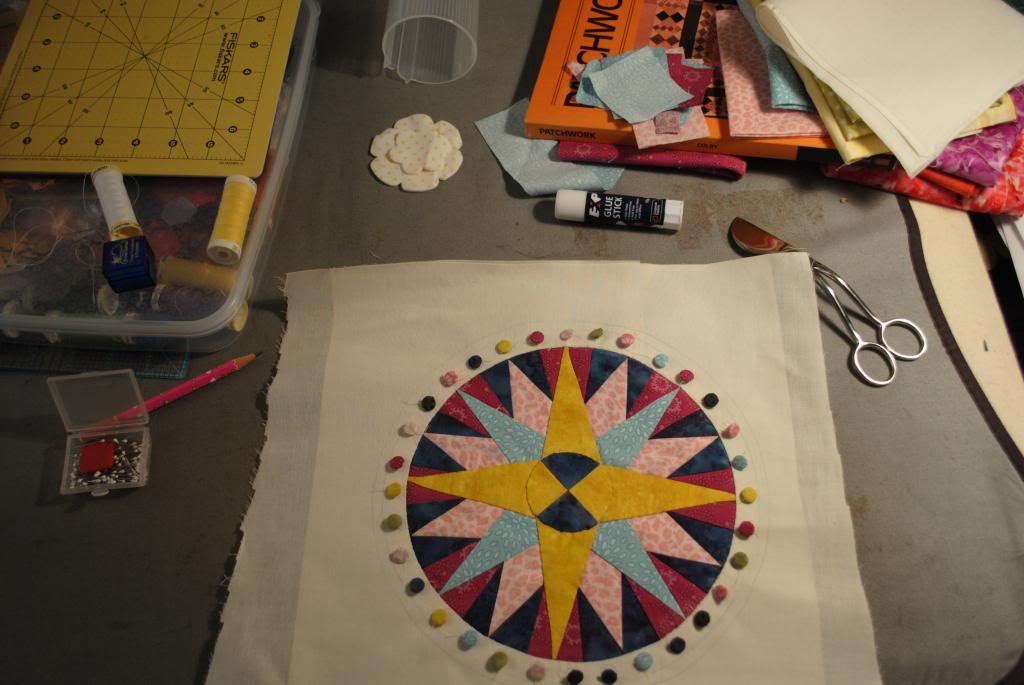 1 month down (almost), only 17 more to go.