Almost finished, just the label and hanging sleeve to be completed and this quilt will be ready to enter the RNA show this year. 
The circles were all attached using free motion quilting, and to continue the circle theme I used a pebbly quilting pattern to add texture to the plain background fabric.  It has also shrunk the overall quilt size by about 3-4 inches over the width of the quilt, but I wanted the appliqued circles to look puffy so it has worked really well.  I also gave myself a good case of tennis elbow with this quilt – first with the days of cutting out a bajillion circles, and then with the tight pebble background quilting.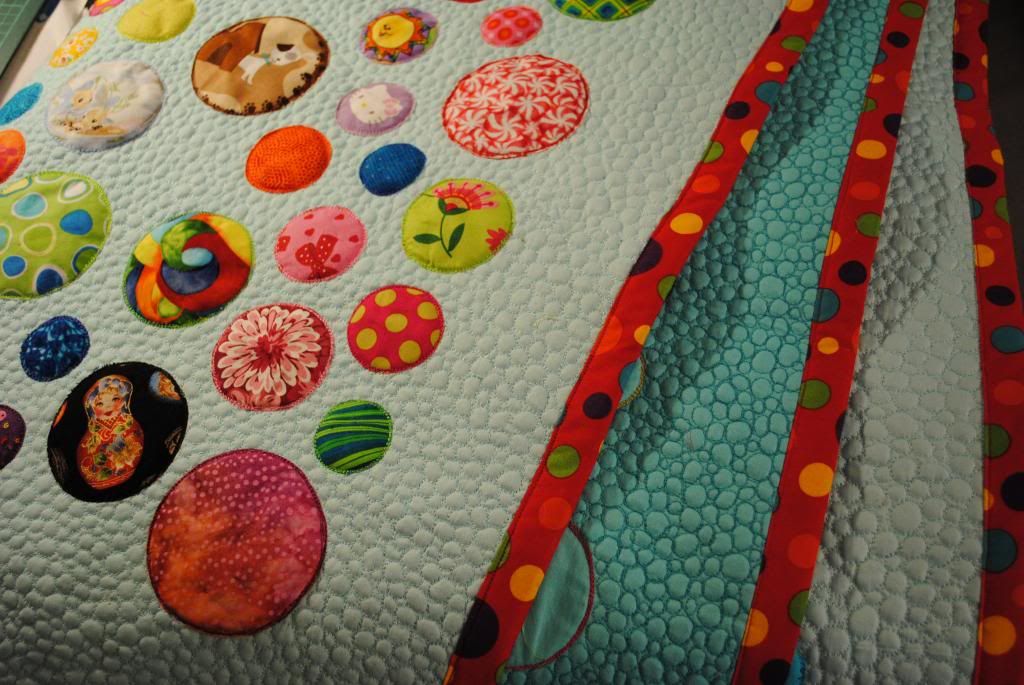 Next in line is this:
A few years ago I cut out all these dresden plate wedges, made a sample block and didn't like the result – some of the fabrics I chose had a white background and they didn't look good on the pale background I had picked out.  So I packed it all away and forgot about them until recently.  I unpicked and restitched, and I'm happier with this version.  I have 9 of these blocks finished, and another 30 small blocks for the border done.  I'm hoping to have this finished for the RNA show as well – I think I have about 6 weeks before entries are due so it should be do-able.