During yesterday's sewing outing, the topic of sewing baskets came up.  Monica wants one, and I had told her that I could find one in a second hand shop that would be much nicer (and much better value) than a brand spanking new one. 
Finding stuff you want in second hand shops is mostly luck – you have to be there on the right day and pay attention to what's for sale.  I almost missed these: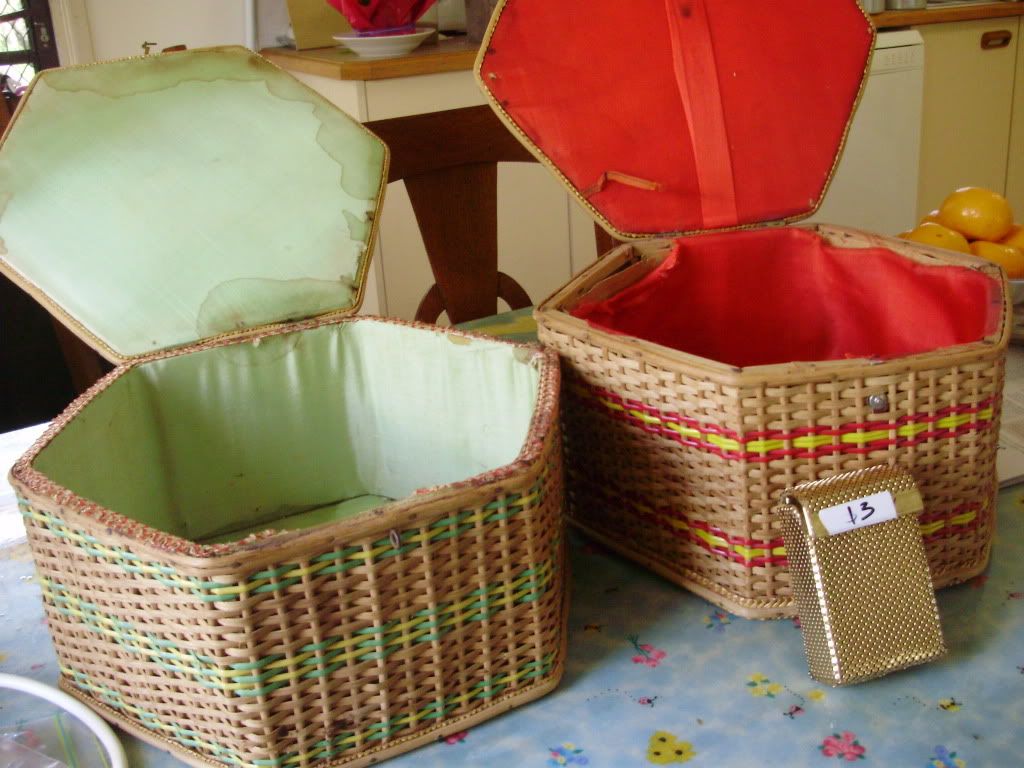 Not one, but two vintage sewing baskets!!   For $4 each!!  They were definitely coming home with me.
They're quite large – about 30 cm across.  The insides have pretty much had it, so I am planning to take out the old linings and replace them.  I want to add pockets to the sides and a pin cushiony thing on the inside of the lid. 
I also bought a glomesh Oroton cigarette case for $3.  I don't smoke, but this little bit of gold glomesh made me remember my mother's handbags from the 1970's – so slinky and shiny.  I'm going to find something else to keep in it.