Here's what happens to unattended quilts at my house: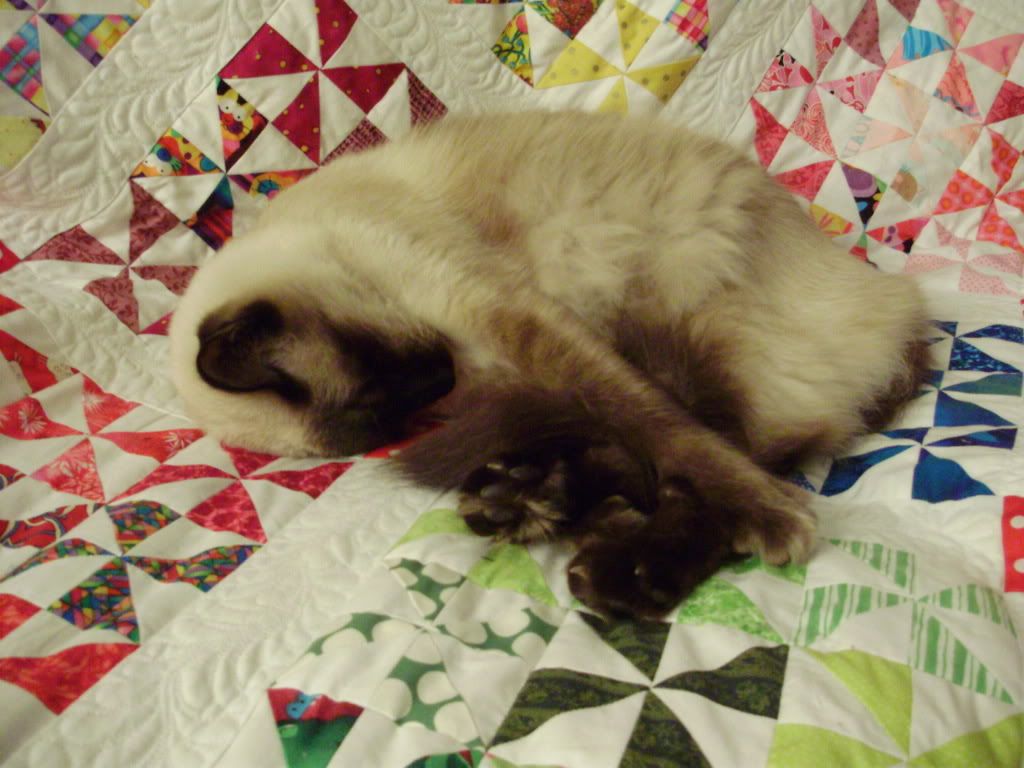 it is automatically assumed as premium cat sleeping space.
I finished this pinwheel top a little while ago, before I was distracted by quilts with cats and ponies.  This will be my entry to the RNA show this year, so I have been finishing the quilting.  I've been wanting to learn free form feathers, and I think I've got them under control now – at least in these small sashing spaces.  I get hung up on having each feather "identical", but the reality is the feathers are – and need to be – different sizes to fit the space.  I've worked out how to get around bends and corners, so I can't wait to try them in a bigger space.
I've managed to convert two friends to quilting.  We've had a couple of sewing days (and outings to fabric shops) together, and it's been a great experience for all of us.  This is Shanon's first quilt – she managed this without much help from me, because she couldn't wait to get started and worked it out from a book.  Before I knew it, she had finished the top and it was ready for quilting.   A quick trip for backing and batting, and we pinned it all together and ready to start the best bit – quilting!  Nothing too complex, just diagonal lines across the squares with a walking foot on the machine.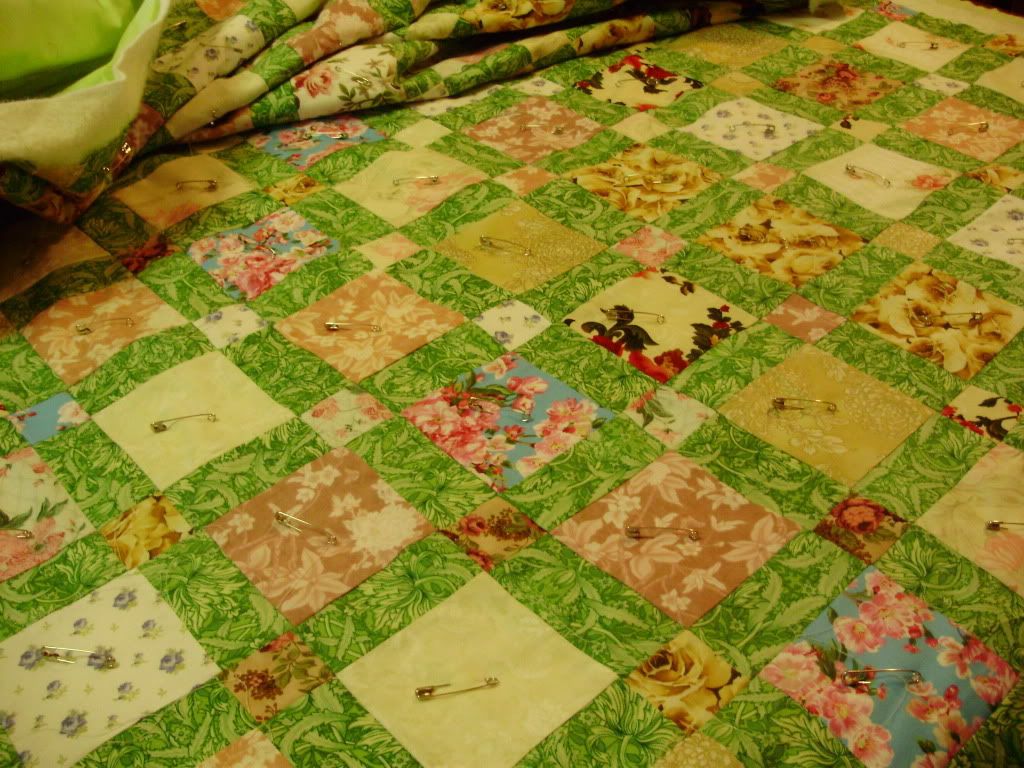 I have no pictures of Monica's quilt, but it is the same sort of arrangement as this, only with cat fabrics.  She had been buying cat fabric for a while with the intention of making a quilt, but had no idea how to do it.  A borrowed sewing machine, a bit of guidance and she is on her way to a finished quilt as well.  They are both planning to enter The RNA show as well, so there will be much sewing done to be finished by the deadline.
I kind of forget sometimes that not everyone knows how to use a sewing machine – it's second nature to me and I just assume everyone knows how to sew.  So it's been a learning experience for me too – having to explain threading and different feet and seam allowances.  And how important ironing is.