Recently I've been toying with the idea of making a double wedding ring quilt. 
I bought a set of templates, and have a couple of friends keen to make their own versions as well.
Now this isn't the first time I've attempted a DWR.  The first time would have been in about 1987.  Back then I didn't have any idea about inches, having grown up with the metric system.  Quarter inch seam?  No idea what this should look like, but a quarter of anything would have to be tiny, surely.  Plus I didn't want to waste any precious fabric in seams.  I looked at the top (still unfinished, naturally) and my 1/16th seams and marvel that I got it to go together at all.  Of course it does not lie flat, but that is the least of it's problems.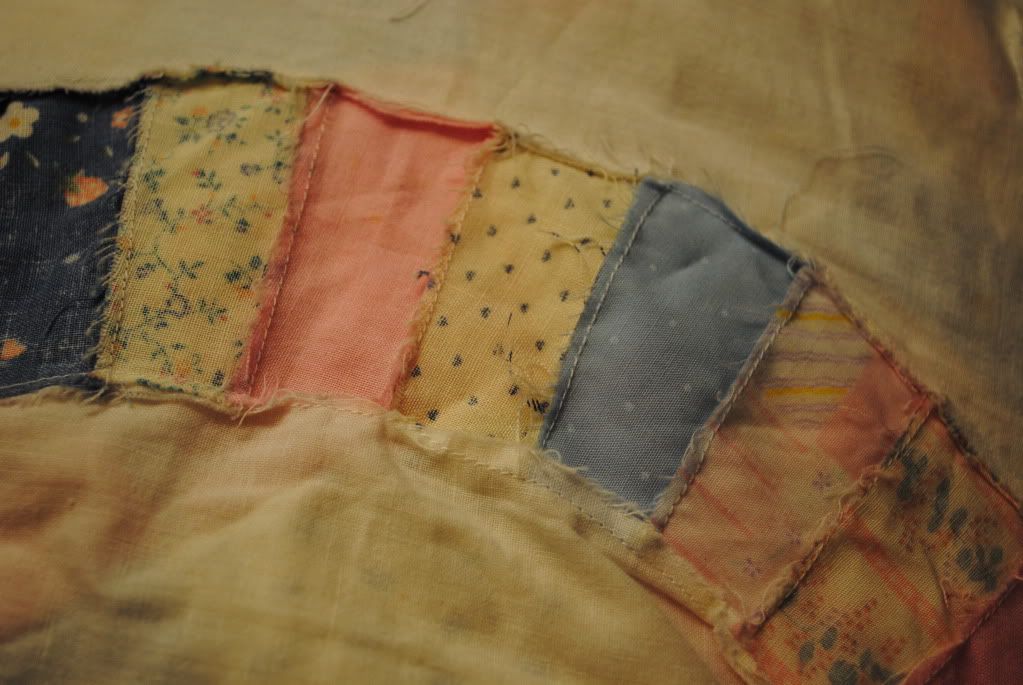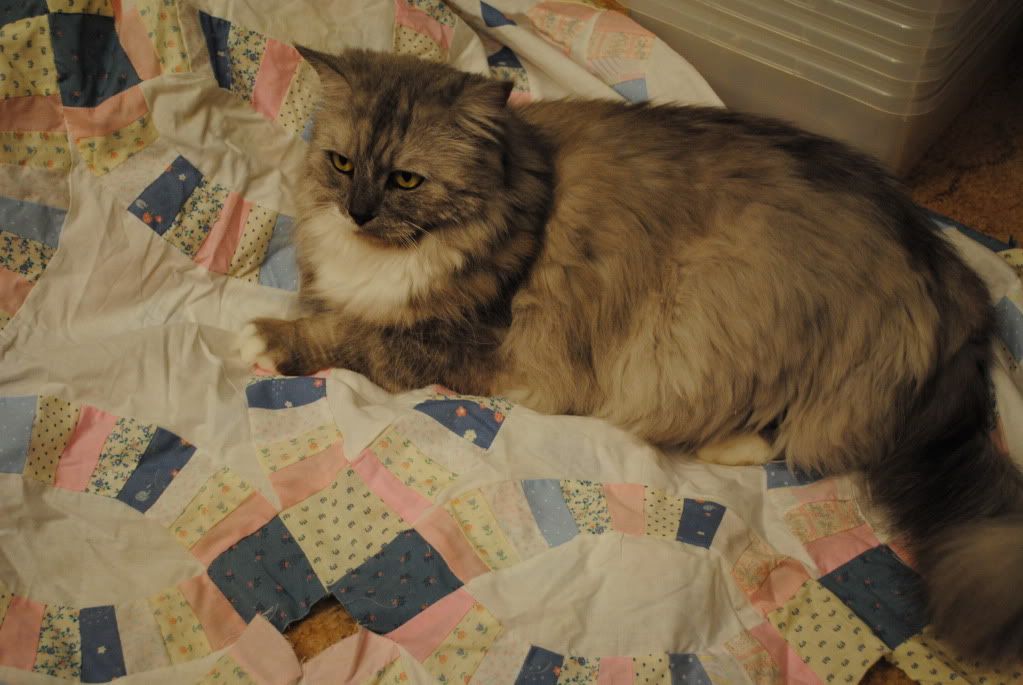 See those holes?  I decided after I had managed to piece this together that I didn't like one of the fabrics I had used.  The logical way to fix this of course was to unpick pieces out of the quilt top and then insert different (even uglier) fabric.  I was enthusiastic, if not skilful.  Coco is willing to use it as a bed, which is something I suppose.
My second attempt started in about 1998.  By this time I have a bit more idea of quilting and knew the importance of accurate seams.  This has come together better, I pieced the arcs on the machine (I drew the sewing line on each piece because this was before I had a quarter inch foot.  Or a good sewing machine).  I wasn't brave enough to piece the arcs to the background by machine though – I did that by hand.  It worked pretty well, and this top is almost finished except for 2 curved seams.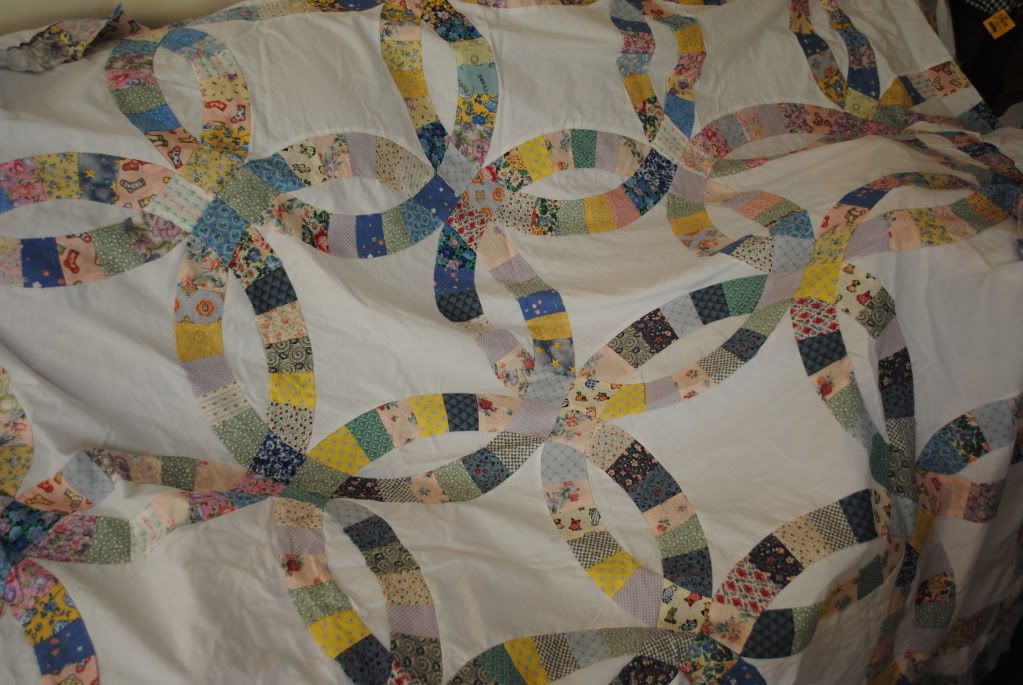 This was also before I had much practice at picking fabric.  I wanted pastel, but I don't think a lot of these fabrics work now.  The do love this sock fabric though – I still find bits and pieces of these fabrics in my stash occasionally but I think the sock fabric is all gone.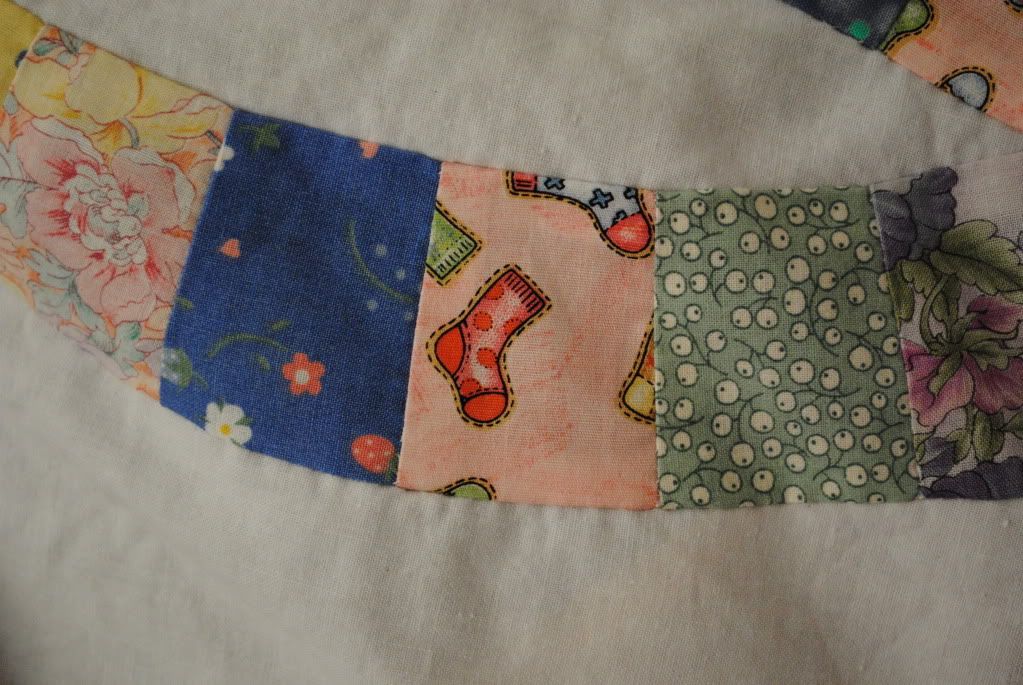 I'm still deciding on colours for the next DWR, maybe a dark or coloured background with brights this time.  I'll be paper piecing the arcs and machine piecing the backgrounds.  I might finish this one so I can practice quilting ideas on it.