There has been a renewed interest in quilting amongst the craft group that I meet with every week, so we have been having lots of fun swapping fabric and making our own version of my Confetti quilt.  I've finished mine and entered it into the RNA Quilts Across Queensland, and there are 3 other versions in various stages of completion that I have also assisted with.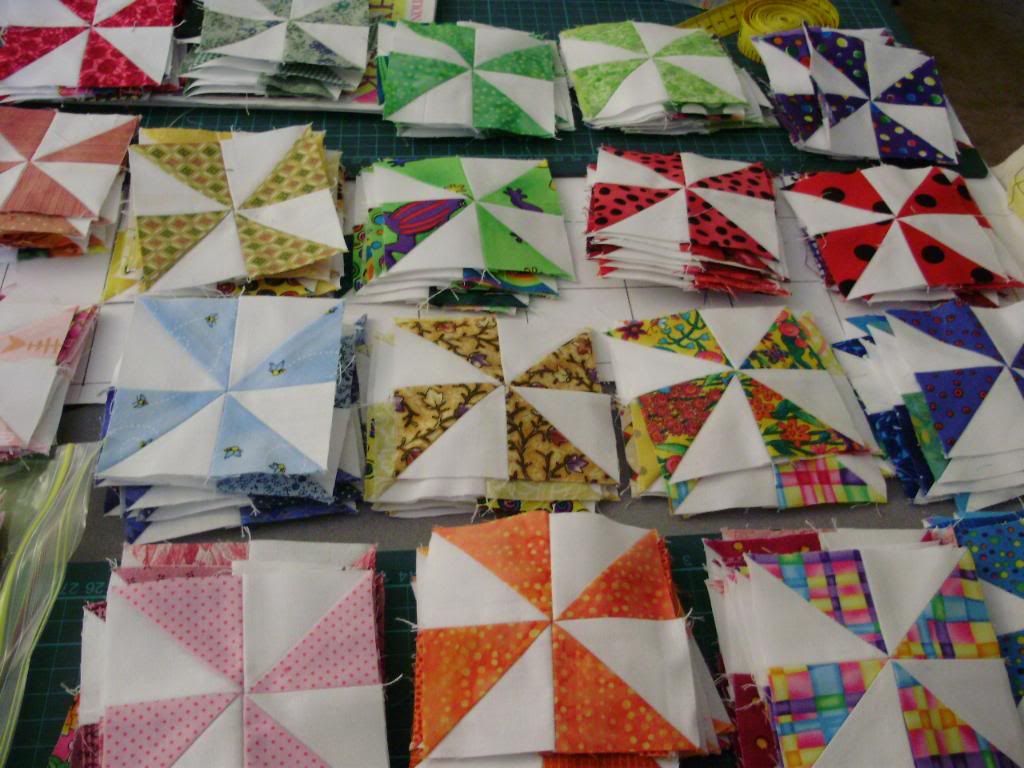 I made a stack of these little pinwheel blocks at the same time, with no real plan in mind.  I pulled them out to see what I could do with them, and started grouping colours into sets of 9 and put them together.  Pressing seams open is the secret with these fiddly blocks, which goes against all the quilt "rules" that I learnt.  The result is a lovely flat top and really accurate points.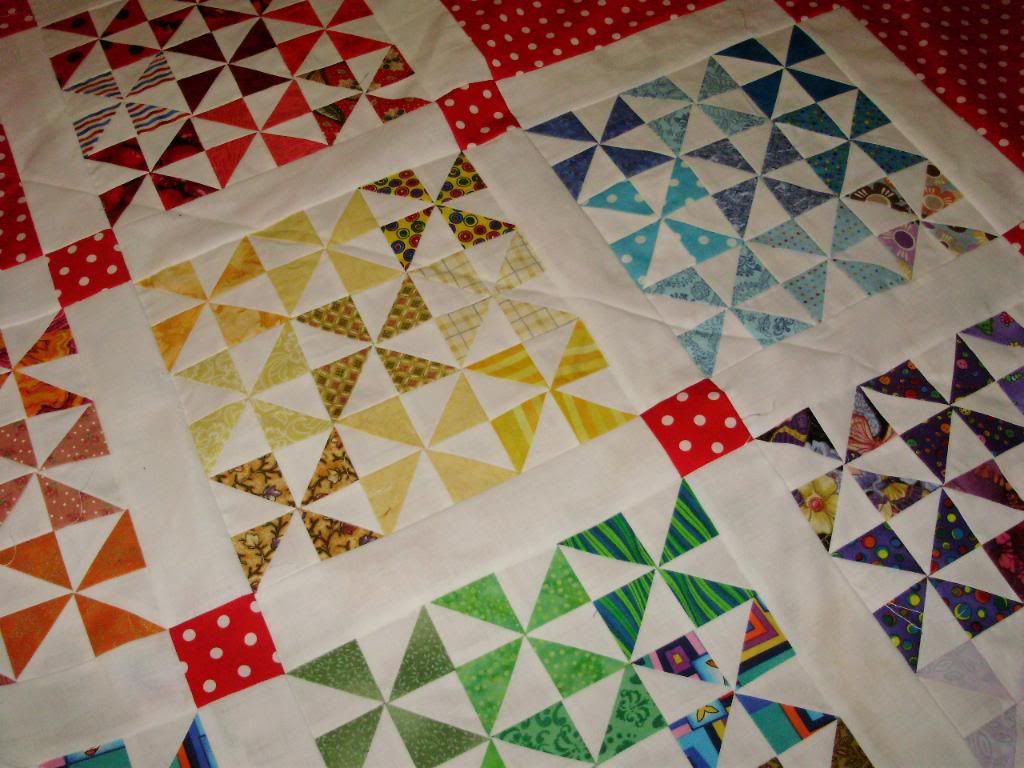 And more of these – my third batch, and I think I've got it down to a fine art now.  Reactions from people are really interesting – lots of them try to peel the bottom bit off, not realising that they are all chocolate.  They've been a bit hit.  Tried some different cake flavours this time – red velvet cake and lime and pistachio.